We loved the first home Craig designed and built for us so much, we commissioned him to do it again! Our first home built by Craig was the first fully custom home we lived in.  As novices to that world, Craig was exquisitely patient with us, helping us turn our vision into reality.  We lived in that home for about ten years, but then found ourselves wanting a bit more space.
We came across a unique property along a lake, and without hesitation thought of Craig as the builder we wanted.  This was a much larger project- some 15,000 square feet on an acre of land- and Craig was very much up to the task.  Not only was he diligent about the process, mechanics, and budget of building, Craig was a co-collaborator in the design, actively brainstorming with us ways to make our home even more special.  There was a time, for example, during framing when we walked the home together that we could realize stunning views from the fourth level of our home. Craig was able to make adjustments to the roof system and trusses and carve in another bedroom in what was the attic space, realizing even more amazing views and minimal incremental cost.
It's that kind of collaboration that sets Craig apart:  he really listened to the heart of our vision (including secret passageways and rooms) and worked with us to make it real!
— Grady and Jan Booch
Grady is Chief Scientist of IBM Software Research, he is an IBM, WTN and ACM Fellow and world renown author of many publications. Jan is CEO of gWiz Productions.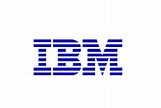 ---
He's so good we've chosen him twice, and if we could we'd take him to Arizona with us too!"  That's the enthusiastic rundown Beth Taylor gives when describing the overwhelmingly positive experiences and exceptional ten-year relationship she and husband Larry have with custom home builder and owner of Alwyn Homes, Craig Austin.  "Our experience building our home with Craig exceeded our every expectation.   We'd built five homes previously and none with the success or ease of working with Craig", says Larry.   "Craig was so dedicated to the home being exactly right and exactly how we wanted it that no element was overlooked.  When we came upon the rare glitch he fixed it immediately, most times before we ever pointed it out.
Craig initially built the Taylor's custom home and 8 years later, built their smaller patio home as they began sharing time between Colorado and Arizona.  "He built both of our homes in Castle Pines Village like he was going to live here with his family.  That's how much he cares."  The Taylors initially found a heavily wooded, sloping homesite close to the golf course that no other builder had been able to work with.  Austin however, came up with a solution that not only made the site buildable, but ideal for their custom home.  "It speaks to his creative, uncommonly smart approach," says Larry.  "Craig sees solutions where others only see obstacles.
In addition to his building proficiency and craftsman tradition, The Taylors agree Austin's character is equally compelling.  Words like integrity, honesty, and reliability fill their descriptions.  "We were never excluded from the process, instead, we were invited to get involved, encouraged to know his contractors and suppliers, to be part of the program," adds Beth.  "By designing and building in his custom features (like secret passageways) from the beginning, Craig has created an uncommon value for us in both of our new homes.
— Larry and Beth Taylor
---
Craig is a custom builder with a creative, problem-solving mindset," says Clyde "The Glide" Fessler, retired vice-president of Business Development for Harley Davidson.  "I met Craig after I had purchased one of his homes in Castle Pines Village from its original owner.  There were many homes available to choose from at the time, but this home stood out clearly above the rest because of its quality and craftsmanship throughout the unique custom design.
The home was positioned beautifully on a heavily treed site with amazing views, but Clyde needed a special private area for his Harley-Davidson "man-cave" and motorcycles from his many years with Harley.  "Craig was able to create an enclave complete with wet bar, full bathroom, a conference room and office area with two private decks and a garage for my bikes.  He was able to surgically remove the roof above the existing 4-car garage and build the new addition into the home so that after completion it looked like it was always part of the original house.
It was very important for me to work with the builder who created the extraordinary home I chose, but I was even more impressed when I had the opportunity to work with Craig on my addition.  He has an excellent reputation among his homeowners and it was easy to understand why.  He was highly recommended to me from one of my fellow executives with Harley who also bought one of Craig's custom homes in the Village," explains Clyde.  "Craig embodies honesty, quality, creativity and value engineering in a personal builder-client relationship that makes building your custom home an enjoyable journey.
— Clyde "The Glyde" Fessler
Former VP of Harley Davidson Business Development, author, and motivational speaker.